Why shouldn't you close your blinds during the day? Your health and the appearance of your home are the obvious answers.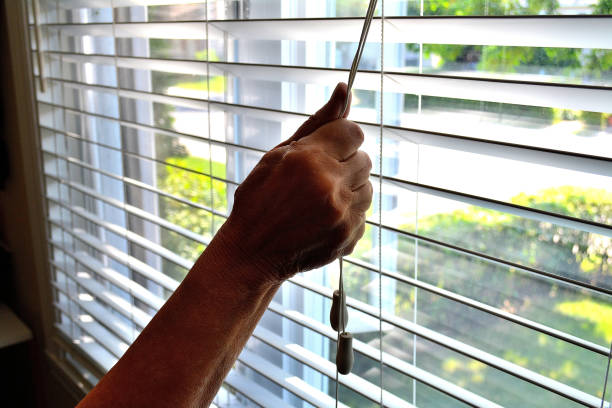 Of all the security measures within our homes, the simplest and most effective are our window blinds. While Franklin, TN, enjoys a relatively low crime rate, many of us choose blinds to keep our personal lives private from passersby. However, if privacy is not your primary concern, there are many reasons you might consider letting the sun shine in throughout the day. 
So, why shouldn't you close your blinds during the day? Keep reading for the answers.
Better health.
Here's an interesting fact: bacteria thrives in darker spaces. A room that receives little to no natural light may have around 12% more bacteria floating around than those that let the sunshine in. Interestingly, the bacteria found in darkened rooms tends to be more related to respiratory illnesses.
More natural light.
One of the most obvious and significant benefits of leaving your blinds open throughout the day is that it allows natural light into your home. Exposure to natural light has many positive effects on our physical and mental health. Not only does it improve mood and reduce stress levels, but studies also show that natural light increases productivity. If you work from your Franklin, TN, home, leave the blinds open, and you may get more done.
Energy savings.
Another positive perk of turning your blinds to the open position is that natural daylight may keep your home warmer in the winter. Further, having the windows unobstructed means that you'll be less reliant on artificial light sources, such as lamps.
Better air quality.
More than just reducing bacteria in the air, opening the blinds can improve air quality in other ways. Sunshine reduces humidity levels, which can actually limit mold and mildew growth. This is especially important in the bathroom and kitchen and in homes where mold-sensitive people live. Something else to consider is that sunlight can help reduce odors, which can make your home smell fresher.
Aesthetics.
If you need another reason to leave your blinds open, consider the appearance of your home. Natural light highlights architectural details and can even help your furniture and wall colors pop. An open window leads to a more inviting space, so your home is warm and welcoming.
Privacy Concerns
If you do have concerns about privacy, talk with your blind consultant about options, such as adding sheer curtains to your window, that allow light to come in but don't allow people to see inside your home.
Our window treatments do more than make our homes look great. They allow us to control how much natural light we allow into our private spaces. More sunlight equals better air quality and a more inviting environment. While you may still have privacy concerns, there are ways to let the light in and keep prying eyes away. Ask us today about options that fit with your home's decor and fall within your budget.
7.0 Blinds & Shutters is one of Nashville's oldest and most respected residential and commercial window treatment businesses. Founded by window installation specialist Fred Fitzgerald and his wife Cheryl, 7.0 Blinds & Shutters has grown tremendously in the last four decades. Today, the company is owned and operated by Michelle and Gino Brannan, who continue to learn under the expert guidance of the Fitzgeralds. Featuring Nashville's best blinds, shutters, draperies, and Roman shades, 7.0 Blinds & Shutters has window treatment options to fit any budget. One call is all it takes for your free consultation. Visit our website regularly to see what's new in window coverings.